Our Winter Hours
Thursday 5 PM to 9 PM
Friday Saturday Sunday 7:30 AM to 9 PM.
Closed Monday Tuesday Wednesday
Thursday check in begins at 3 PM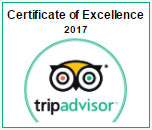 Highlands Ranch Resort on Childs Meadow in Lassen National Forest offers the experience of "luxury in the forest" with rustic chic décor and premium amenities in our newly constructed cottages. The Highlands Ranch Resort Lodge, Restaurant and Cottages are surrounded by the enchanting mountain and meadows that change colors with the seasons like a chameleon from wafting winter snow to warm summer days. The magical aura of this place will call you back again and again.